Traditional embroidery class
During years, every Vietnamese village was specialized in the manufacture of home accessories like beds, tables but especially baskets or hampers. Many villages of basketry were born little by little across the country. It was one time when these products were really predominant on markets.
Steps:
Choose an embroidery pattern available in stores or customize the model as you like.
Place the fabric in embroidery frame.
Needle thread
Start to embroider.
Complete your product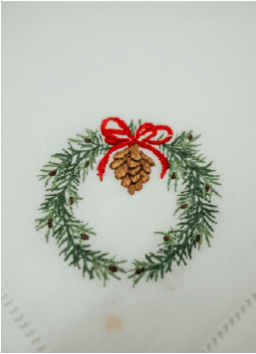 Use and protection:
100% cotton fabric: washing and ironing at a maximum temperature of 40°C.
Colored fabric: washing at 40°C without any chemicals or soap; ironing at the same temperature.
Keep the embroidery products in a dry, ventilated place.