After a long and active day of exploring the outdoors, enjoying some relaxing time at our Spa might be just what you need. The refreshing open-air swimming pool as well as our attentive spa treatments are ideal to recharge your body and soul.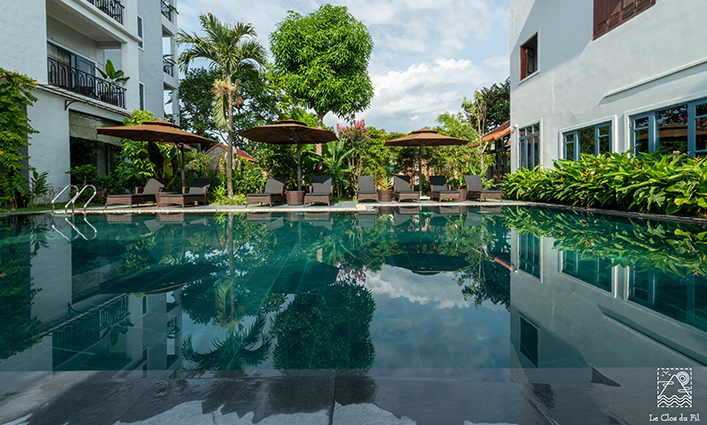 Swimming Pool
Unwind in an open-air pool under a clear azure sky – it's the  perfect place for you to loosen up and eliminate the stress. Located in the middle of Le Clos du Fil, the pool is just a short walk from your room. Turn on your favorite song then sink into the refreshing water of the pool for a relaxing break. Alternatively, lay back to unwind on the poolside lounge chair where you can sunbathe, read a book or simply take a nap between dips in the pool.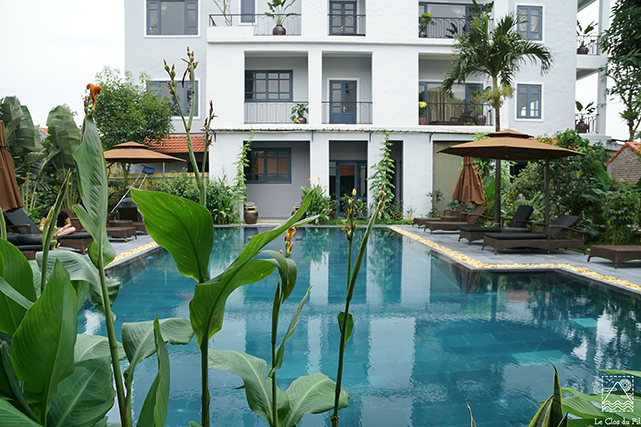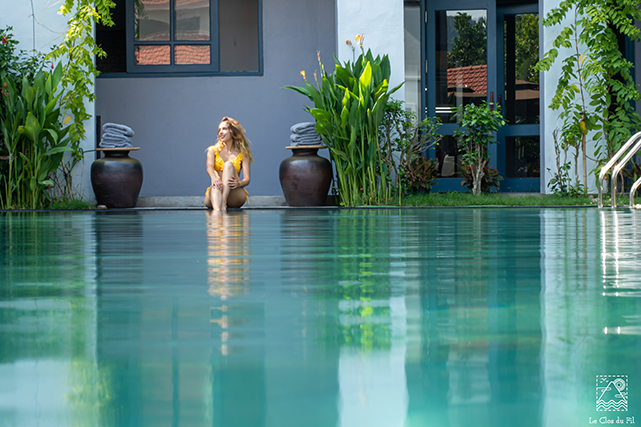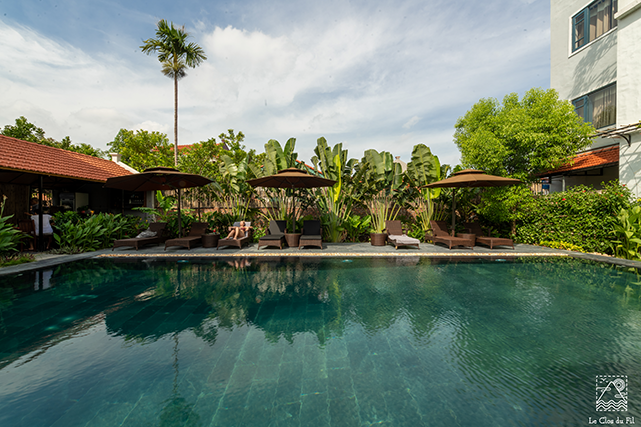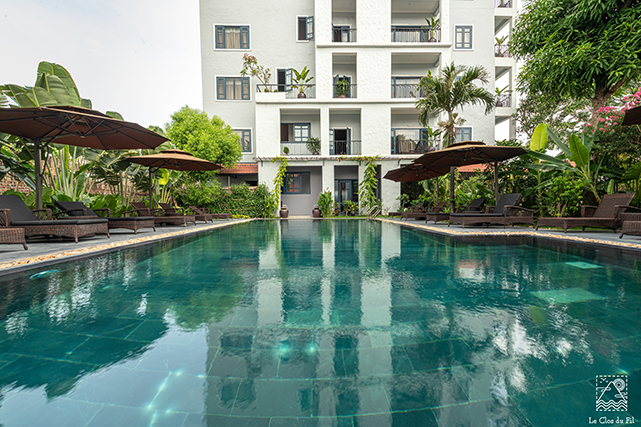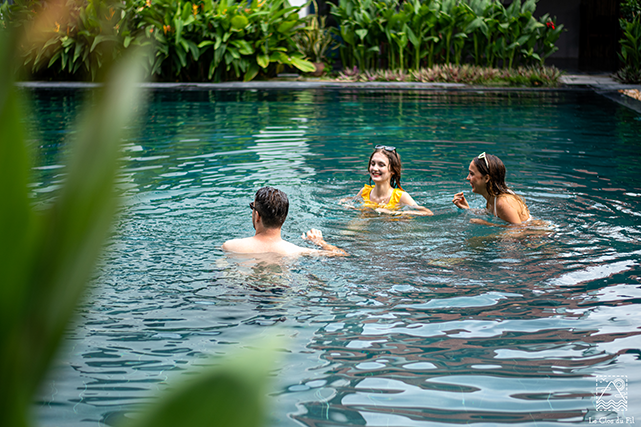 Spa treatments
Our Spa includes steam rooms, dry saunas and private massage rooms, all of which are made from local natural materials, and are fully equipped. Nothing is more reinvigorating than mental and physical self-care, and Le Clos du Fil promises to make you feel relaxed, revived and ready for whatever the day may bring.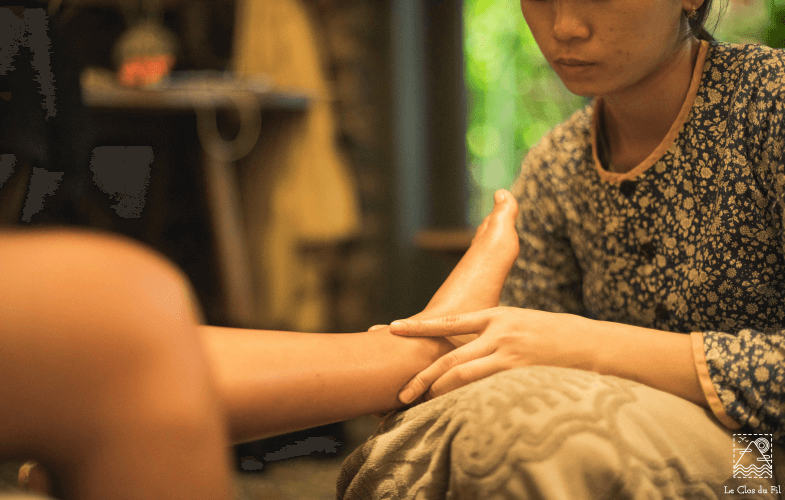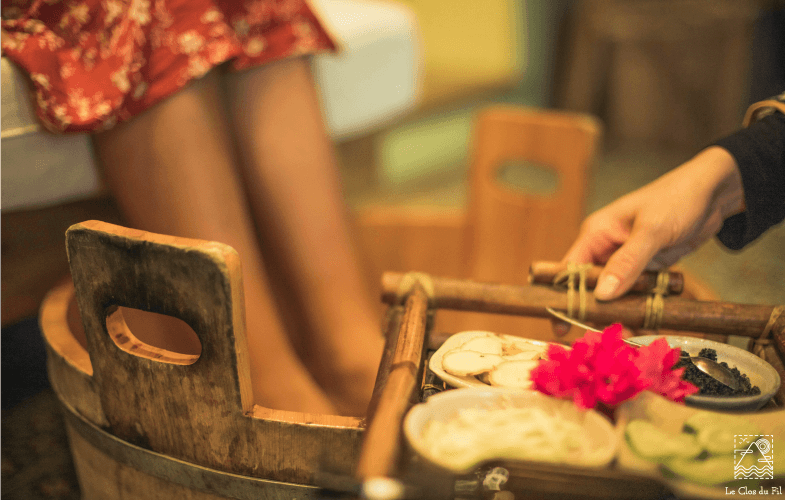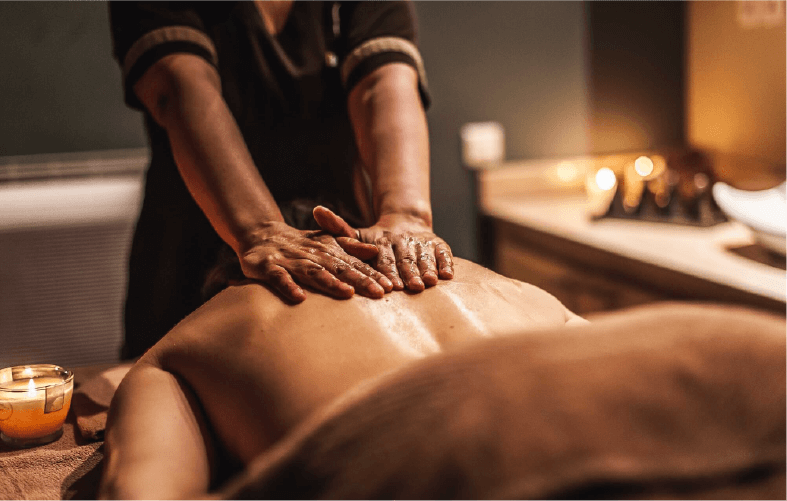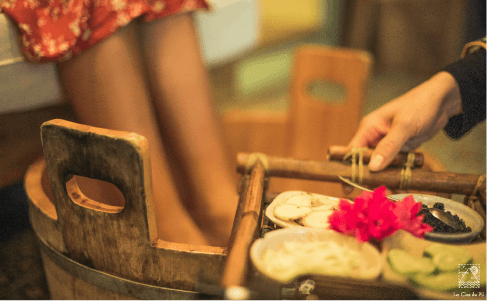 Herbal foot soak
According to traditional medicine, the soles of our feet are part of a system of our body known as the "second heart." They reflect the zones of our major internal organs, and indicate potential homes for toxins. 
If your feet are aching after a long day, a foot massage can give you much-needed relief, that not only feels good but has many health benefits too. In fact, a foot massage can ease stress just as much as exercising and following a balanced diet. It also boosts circulation, which helps with healing and keeping your muscles, joints and tissues healthy.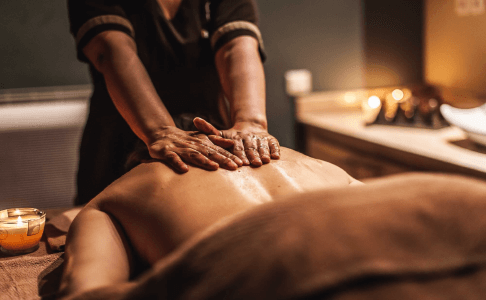 Reflexology body massage
Reflexology rests on the ancient medicinal belief that different body parts correspond to different pressure points on the body. The touch sends vital energy flowing through a person's body until it reaches the area in need of healing. 
Combined with aromatherapy, this massage is known to reduce stress, anxiety and pain, while promoting healing and improving general well-being.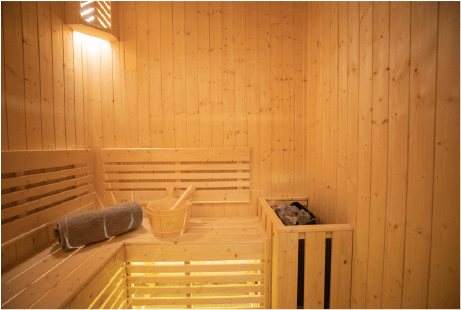 Steam rooms
A solid sweat session in the steam room is a vital part of any good spa trip. With humidity levels at 100%, relaxing in a steam room will cleanse the body of toxins trapped underneath your skin, while improving circulation which leads to a lowered blood pressure and a healthier heart. Spending some time in a relaxed state not only improves your health but also helps heal your mind and improve your focus, and if you add humidity to the equation, you'll be sure to break up congestion inside your sinuses and lungs which will encourage purer and deeper breathing.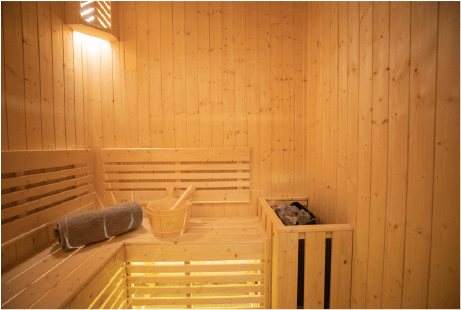 Sauna
A sauna is the steam room's dry counterpart, using heated stones to raise the room temperature to 50 – 75 degrees Celsius along with only 10% moisture to make the body sweat, clearing the body out of toxins. Saunas relax muscles and soothe aches in both muscles and joints while providing benefits for cardiovascular health. This dry heat promises to relieve stress and induce a deeper, more relaxed sleep.
The body's response to gentle, persistent heat is proven day in and out by people all over the world, which is why we couldn't recommend its purifying benefits enough.