Treat yourself to fresh food and refreshing drinks
Discover new cultures and have a wonderful rest with Backpack Story! Select the country you'd like to visit and provide our agents with estimated time – they'll find and offer the most suitable tours and hotels. During our work we organized countless journeys for our clients. We started as a small tour bureau, and soon we expanded our offers list. Today we have valuable experience travelling and we can advise the most stunning resorts, cities and countries to visit!
Farm-fresh cuisine
At Le Clos du Fil, food is prepared by our chef using fresh, seasonal and locally-grown ingredients. Aside from plants and vegetables common in the Western world, you will be able to sample flavorful exotic herbs with effortlessly stimulating tastes and aromas. The humble balm-mint, chives, marjoram, morning glory, malabar spinach and lolot leaves are just a few of the delicious ingredients that, when combined with the right recipes, create a refined culinary experience that will awaken your senses!
Rest assured that whenever possible, we source our food locally, serving meat from nearby farms and seafood that comes straight from local streams. We also cater for vegetarians, with a multitude of seasonal vegetables at your disposal along with lots of other fresh ingredients.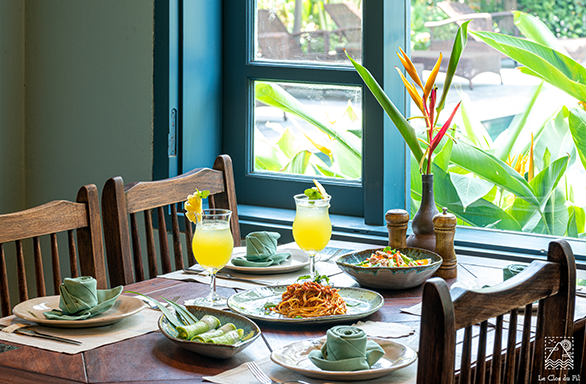 Our menu
We invite you to taste the perfect harmony of flavors, colors and nutrients of these dishes which will bring an unforgettable sensory experience.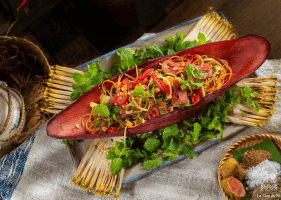 Vegetarian banana flower salad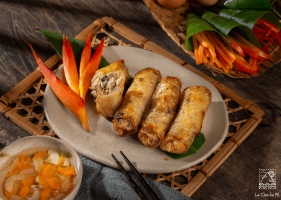 Tam Coc deep-fried spring rolls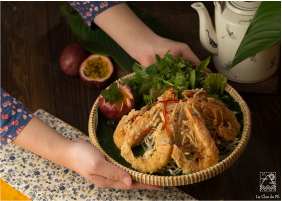 Deep fried prawns with passion fruit sauce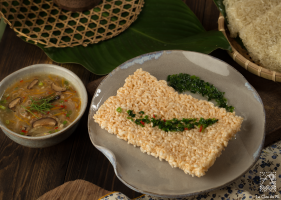 Goat meat soup served with scorched rice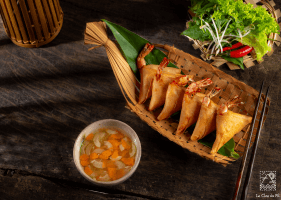 Crispy puffy prawns with mint leaves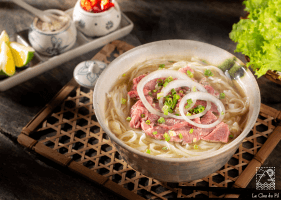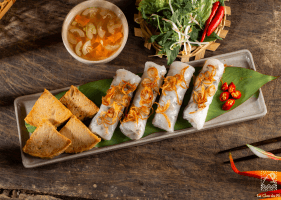 Vietnamese steamed rice rolls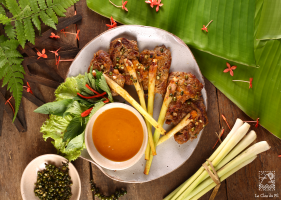 Grilled beef with lemongrass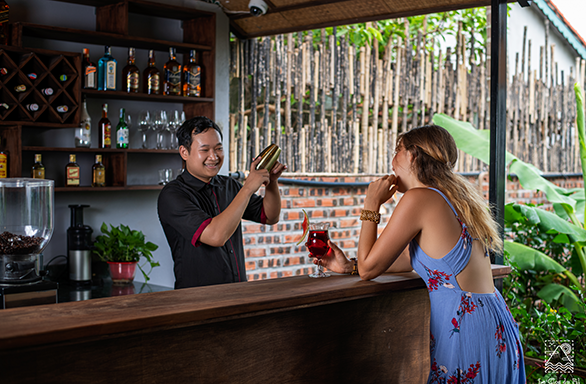 Exotic drink recipes
We have the pleasure to offer you our excellent choice of selected wines and exotic drinks. You can expect to sip on delicious timeless classics or try innovative creations from our list of signature cocktails, if you're feeling more adventurous. 
Savour all the delightful flavours with drinks that are complex and carefully crafted with a perfect balance of alcohol and unique components, nurturing a vibrant spirit. 
We also have a vast selection of non-alcoholic drinks at your disposal. Feel free to ask our bartenders for a personalised recommendation!
Signature drinks
Our wide range of ingeniously designed drinks will make any occasion even more special.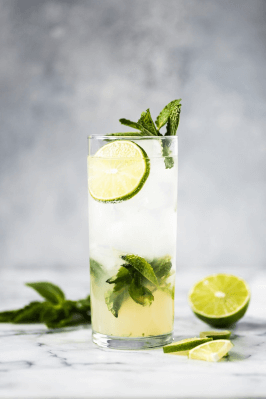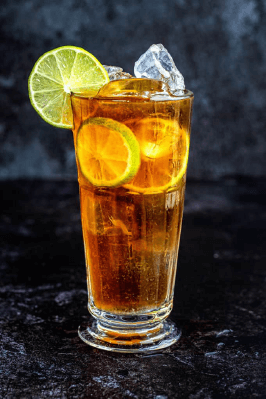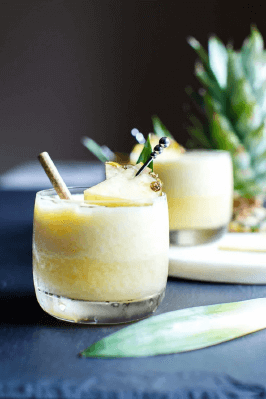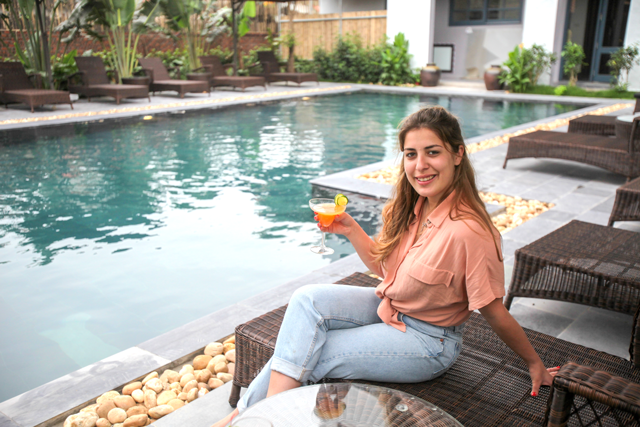 POOL AND SPA
The refreshing open-air swimming pool as well as our attentive spa treatments are ideal to recharge your body and soul.
COOKING CLASS
Master refined techniques, make use of exotic local ingredients and, finally, dig into the fruits of your labor!